The Adiva AD125 is a scooter manufactured by the Taiwanese company KYMCO and marketed under the Adiva brand. It was first introduced in 2002 and remains in production as of 2023. The AD125 is designed with a unique roof system that can be opened or closed to provide protection from the elements, making it a popular choice for riders in areas with inclement weather.
The scooter features a 125cc engine with a continuously variable transmission (CVT) that provides smooth acceleration and an easy-to-use automatic gearbox. The engine is air-cooled and produces a maximum power of 9.4 horsepower, which is suitable for city riding.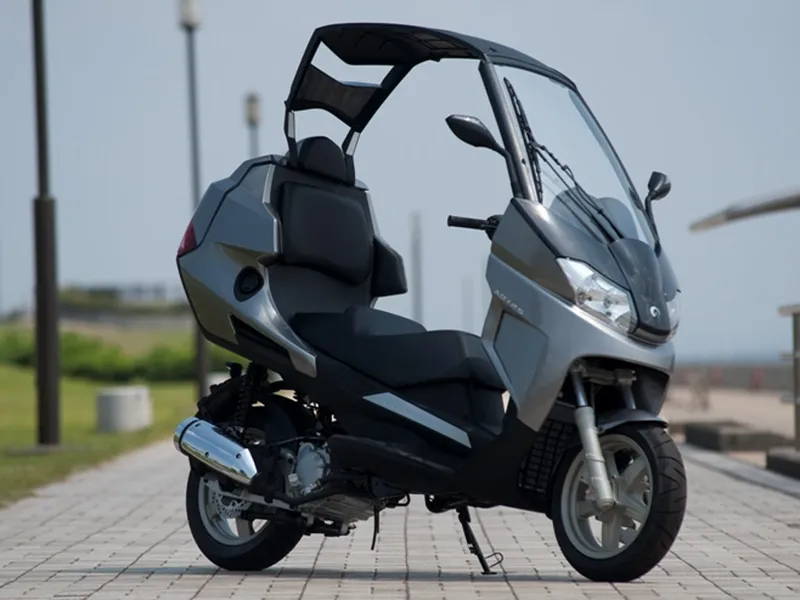 The Adiva AD125 also features a front hydraulic telescopic suspension and rear hydraulic shock absorbers, providing a comfortable ride even on bumpy roads. The scooter's braking system includes front and rear disc brakes, ensuring excellent stopping power and safety.
Other notable features of the Adiva AD125 include a spacious storage compartment under the seat, an LCD dashboard display, and a Bluetooth-enabled sound system. The scooter is available in a range of colors and can be customized with various accessories, including a top box, windscreen, and heated grips.
Overall, the Adiva AD125 is a practical and stylish scooter that offers a unique riding experience thanks to its innovative roof system. It is an excellent choice for urban commuters looking for a reliable and efficient mode of transportation.