The Ford Torino is a mid-size car that was produced by Ford Motor Company from 1968 to 1976. It was initially introduced as a sub-model of the Ford Fairlane, but it eventually became a standalone model in 1970.
The Torino was offered in a variety of body styles, including a 2-door coupe, a 4-door sedan, and a 5-door station wagon. It was also available in several performance-oriented models, such as the Torino GT and Torino Cobra, which were equipped with powerful V8 engines and other high-performance features.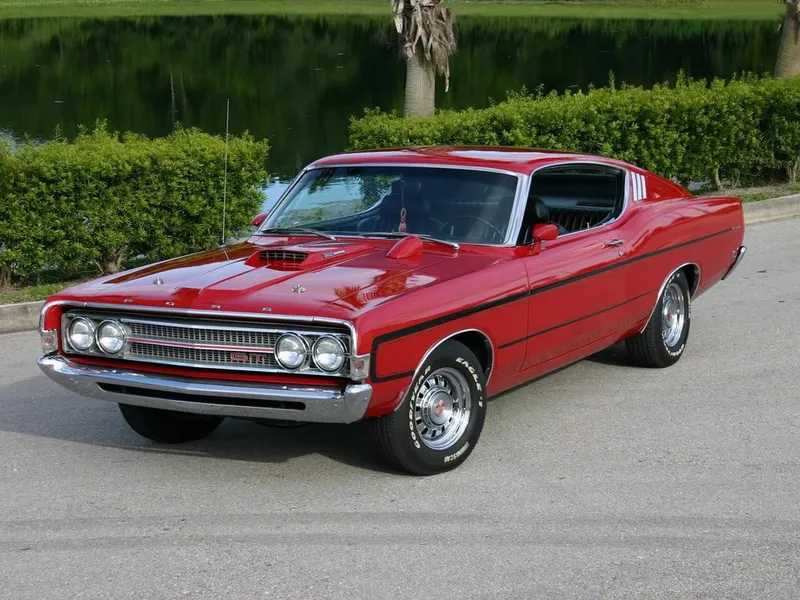 One of the most iconic features of the Torino was its "coke bottle" styling, which featured flared fenders and a curvy, muscular shape. It was also known for its powerful engine options, which included the 429 Cobra Jet V8 and the 351 Cleveland V8.
The Torino was used in NASCAR racing during the late 1960s and early 1970s, and it was featured prominently in the television show "Starsky & Hutch," where it was driven by the main characters.
Today, the Torino is a popular classic car among collectors and enthusiasts. Its unique styling, powerful engines, and place in popular culture have made it a sought-after piece of automotive history.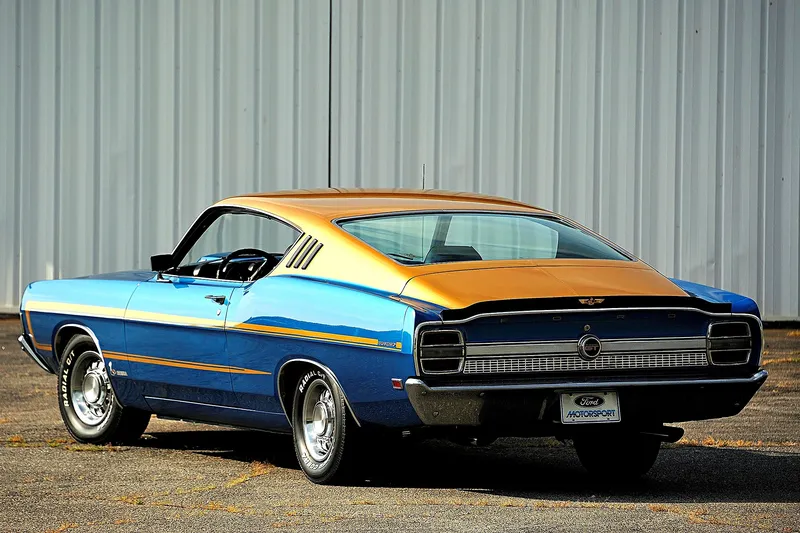 The specifications of the Ford Torino varied depending on the year and model, but here are some general specifications for the 1970 Torino GT:
Engine: 351 cubic inch (5.8L) V8 engine with 300 horsepower, or a 429 cubic inch (7.0L) V8 engine with 370 horsepower
Transmission: 3-speed manual or 4-speed manual, or 3-speed automatic
Brakes: front disc brakes, rear drum brakes
Suspension: front coil springs, rear leaf springs
Wheelbase: 117 inches
Length: 206.2 inches
Width: 76.4 inches
Height: 53.6 inches
Curb weight: approximately 3,800-4,000 pounds
Fuel tank capacity: 20 gallons
The Torino was also available in other models with different engine options, such as the Torino Cobra, which was equipped with a 429 cubic inch (7.0L) V8 engine with 370 horsepower, and the Torino Talladega, which was designed specifically for NASCAR racing and featured a 429 cubic inch (7.0L) V8 engine with 375 horsepower.